Our Lawrence Weston community gardening group delivers gardening and green craft sessions for residents and the local community once a week.
About The Group
The weekly Lawrence Weston community gardening group is held on the grounds of Blaise Weston Court on a Wednesday afternoon between 1.15-3.30pm. The group is led by a facilitator with a team of trained volunteers. Together we grow vegetables, fruit and flowers and shape green craft activities together. Tea and cake is a vital part of the sessions. This happens at 3 PM.
The drop-in sessions are free and accessible to all, with all tools and resources provided.
There is access to toilets and indoor space for seated gardening and green craft activities.
Please contact the Community Gardens officer on 07379498764 or email communitygardening@aliveactivities.org to find out more/request to join the group. Or simply book a spot using the form below and we'll be in touch (if doing so please note that "number of homes" means "number of participants".
Holiday Hunger Intergenerational Sessions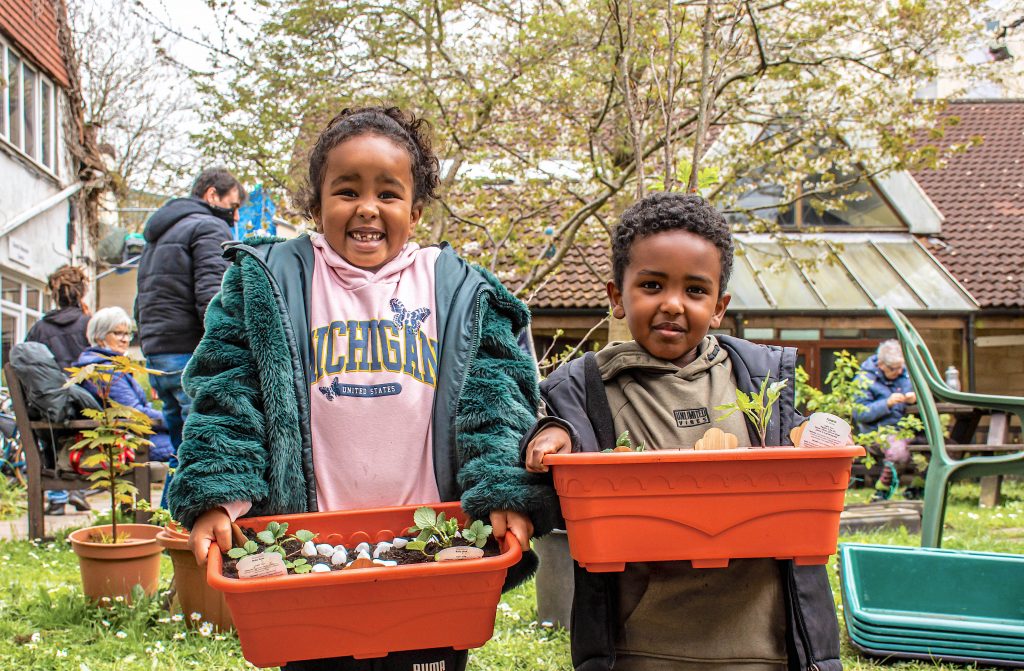 As the cost of living crisis spirals out of control, more and more children are at risk of going hungry over the school holidays.
To help combat this, Alive is running five sessions combining gardening and a free meal this summer.
The sessions below are open to anyone and are running on a drop-in basis. There is no need to attend the whole session.
Holiday hunger sessions at our Lawrence Weston Community Garden will be running on Wednesday 27th July and Weds 10th August, from 1.30 to 3.30.
See our other community gardens