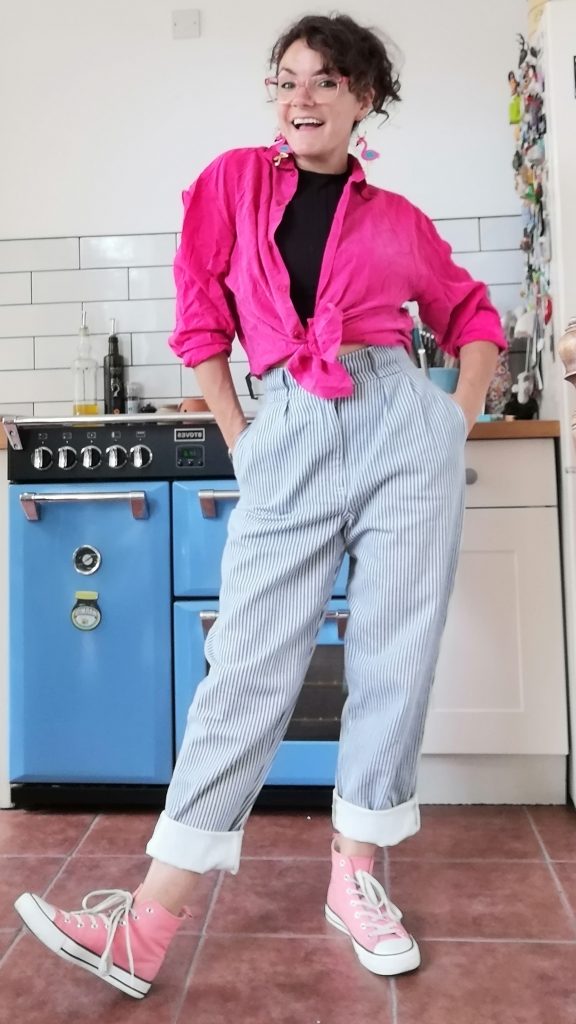 Roanna has a background in Theatre and the Arts and has worked all over the UK as an Actress and as a Theatre Maker. Specialising in site-specific and immersive theatre, Roanna's work as a theatre maker is predominantly socially driven with narratives that strive to demand active participation and instigate change. Her professional career includes the London theatre scene, radio, television, arenas, music and theatre festivals and a whole host of theatres and non-conventional theatre spaces all over the island!
When her grandparents were simultaneously put into a care home, her grandmother inspired her by getting stuck into organising activities for the other residents. They experienced such kindness that Roanna wanted to give something back to the industry and embarked on back-to-back contracts, touring care homes with several one-woman shows. This made her appreciate how important activities, or even a single moment of connection is to us as people.
As well as her work in the arts, Roanna has a wealth of experience teaching and facilitating workshops. Roanna has always worked with children and young people, devising and delivering workshops. Roanna also has an extensive repertoire of training professionals such as the police, paramedics, NHS and medical students.
When the world turned on its head in 2020, the show Roanna was rehearsing in Edinburgh, along with the entire industry, closed. Back in Bristol and faced with a void of nothing but time, Roanna adapted and took on a job in care, working to support adults with learning difficulties. As with many people, this forced stop and change opened up a whole new career trajectory. Working with Alive is the ideal fusion and the logical place to land and explore this new path.
Outside of work Roanna can usually be found keeping her hands busy with crafts or exploring the great outdoors.