Health and social care are so often still seen as separate needs. In order to provide the best quality of life for older people in care and living at home, we need to address this divide. 
Our mission is to see older people's mental, social and emotional wellbeing being prioritised alongside their physical care. We believe the work we do has had a profound impact on older people, carers and the wider sector.
During 2019 we:
Delivered 2,632 activity sessions resulting in a total of 31,584 attendances by older people. 
Trained 231 care staff in meaningful engagement, boosting their skills and confidence, and embedding best practice. 
Ran a series of innovative projects that connect communities with care homes.
We love activity like this because it keeps us young at heart and if you are young at heart you feel younger than your 90 years.

Care Home Resident
I recommend Alive to all of the care groups I work with. Their outstanding services are embedding meaningful activity into day-to-day life at care settings across the country – building the confidence and skills of staff and leading to improved CQC ratings. Alive are leading the way in person-centred activity. 

Prof Martin Green OBE, Chief Executive Care England
One lady was in tears as her husband had never joined in any activities before, but today he did. He even made the point of coming over to me to thank me. This, she said, was a 'serious breakthrough' 

Dementia Hub Tangmere.
In our last care home survey:
100% of staff said that Alive activity sessions lift the moods of residents          
89% of staff said that knowledge and understanding of person-centred care has improved as a result of Alive training and activities in the home 
100% of staff said that Alive activity sessions encourage interaction
Evaluation 
We want to show the impact our work and we believe in the importance of evaluating all our sessions and project work.
Our work has been independently evaluated by Willis Newson and Professor Norma Daykin from University of West of England using the ArtsObs tool. This tool is cited by Public Health England and Professor Daykin is a Project Partner in PHE's new guidance on evaluating arts projects and programmes that seek to improve health and wellbeing. 
The Willis Newson report states:
 This evaluation suggests that Alive activities impact positively on the mental and emotional wellbeing of those who participate. The workshops provide enjoyable activity, enabling social connections between residents and staff within the care settings, and giving participants opportunities to demonstrate skills, knowledge and to experience a sense of pride and achievement. Activities are observed to provide a 'lift' to the physical and mental energy levels of the older people who take part.
"Alive is valued by care managers and staff for the impact it has upon individuals in their care and for the sensitivity it displays towards them."
Click HERE to read the report. 
Influence and advocacy 
We advocate for improved quality of life for older people in care homes and who are living at home, working with partners in the voluntary, public, private and academic sectors to raise awareness and change attitudes.
Some of our key achievements include:
Innovating pioneering Community Engagement Work, in conjunction with My Home Life through our 3 year Making Pals project.
Producing two Best Practice Guides for Bristol City Council– one aimed at care home managers and the other targeting care home staff.
Working with Bristol City Council to define quality of life standards for their new care home service specification and helped to rewrite the new specification.
Advising and providing feedback to SCIE on new guidance notes designed to get more people living with dementia in care engaged with new technology and the internet.
Advising and providing feedback to NICE on new guidance notes on activity in care homes
Regularly speaking at National Conferences sharing best practice
Case studies
Click through below to read some of our favorite case studies that showcase the variety of work that we do;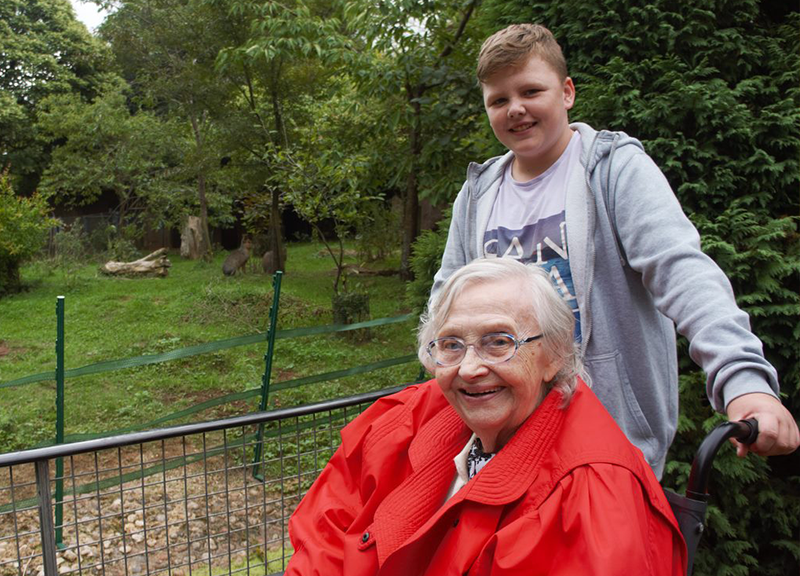 Marcus and Millie met through our Making Pals community engagement project. Marcus is one of the teenagers from Young Bristol, who we linked up with Millie and other residents from Bishopsmead Lodge Care Home.
When Alan first arrived at his new care home he was very unwell and depressed. In their assessment, staff said they didn't think he would be with them for long, and that his time there would be end of life care.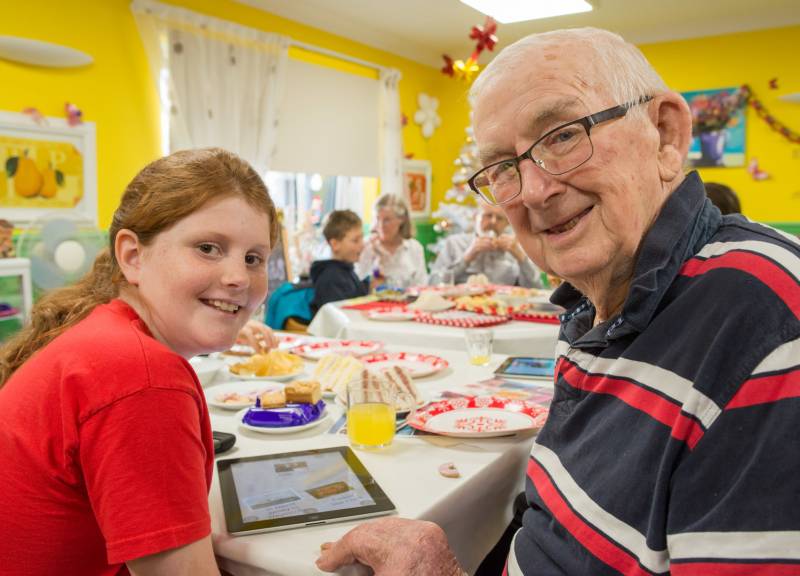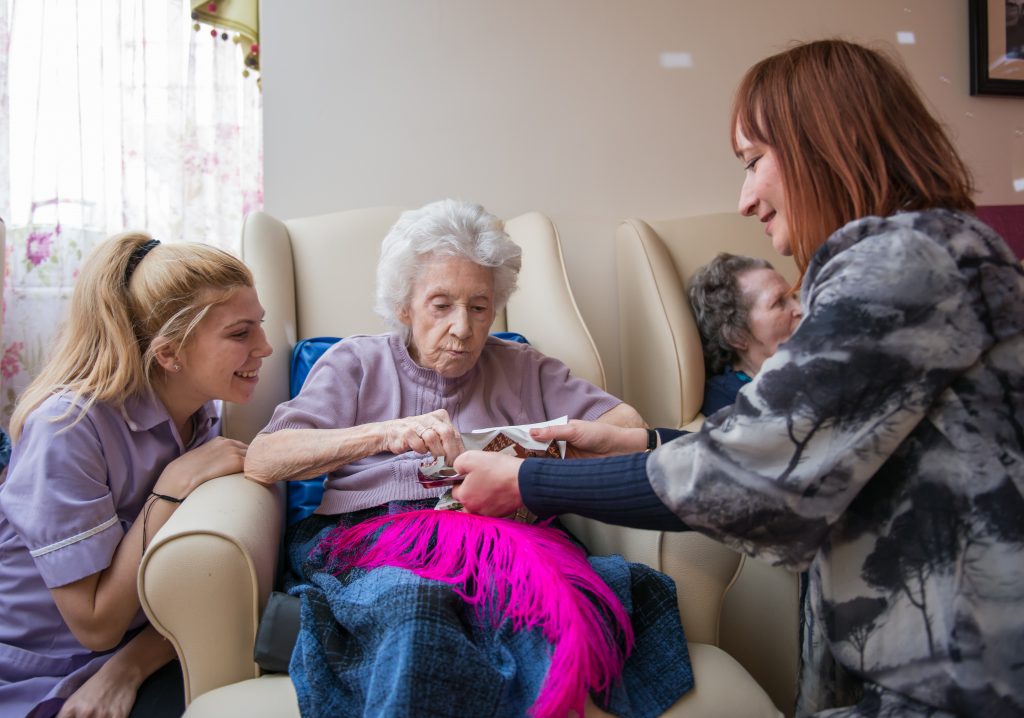 Residents at one Bristol home we visit regularly are all living with dementia, and have a wide range of interests and backgrounds. Some are much more cognitively able than others, so there is a diverse range of needs for the staff to accommodate.