This half-day course which was nominated for 'Best Dementia Training' at the Dementia Care Awards 2018 provides care staff, particularly activities staff, with the skills and confidence needed to implement a co-produced activity schedule across the home.
The staff will learn how to use techniques the help them understand what all residents would like to do to do, including those who are nonverbal, living with sensory impairments or are living with advanced dementia. During the morning they will also begin to think about the processes they need to put in place across the whole home to make these wishes a reality.
Learning Outcomes
At the end of this course, attendees will be able to:
Understand the basic principals of coproduction and why it is important for resident's wellbeing
Use a range of Alive's developed and tested techniques to gather wants and wishes for activities from all their residents. Including for both group and one to one work.
Learn active listening and clean questioning techniques
Work with staff from across the care home to implement an ongoing culture of coproduction.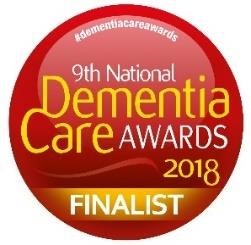 For more information or to book training please contact us at info@aliveactivities.org or call us on 0117 377 4756.