This July, we opened the doors to our SGDMC to anyone living with mild to moderate dementia in the local area. Providing a delicious afternoon tea and the opportunity to find out more about the group, we shared advice, stories, and support with others in our community.
---
Our members and carers were involved in both the planning and delivery of events on the day, all choosing activities and engaging in conversations with our visitors. One talented carer baked 40 scones to mark the occasion, with another leading on the exercise to reduce trips and falls.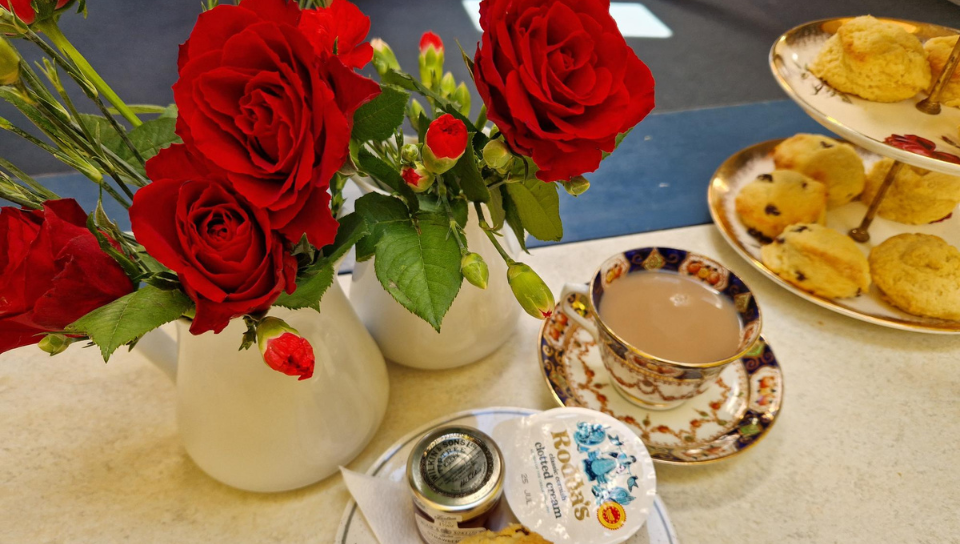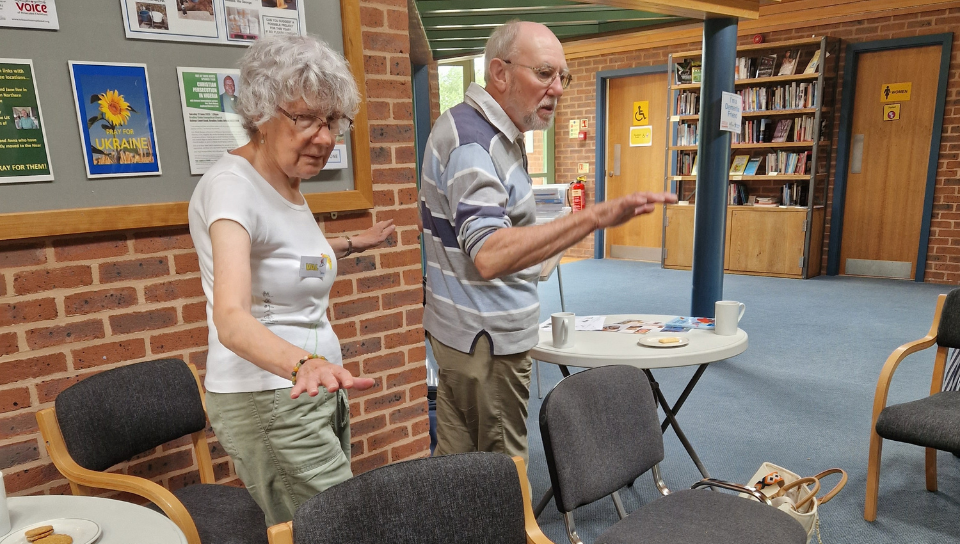 We had time to tell our visitors that we support our members with adjusting to the changes dementia brings, be they social, emotional, practical or physical.
Following the two successful open days, and thanks to the hard work of our group members – and staff and volunteers alike – we now have new families who have since visited our SGDMC again. We're over the moon to be welcoming them, and look forward to them joining us on a regular basis.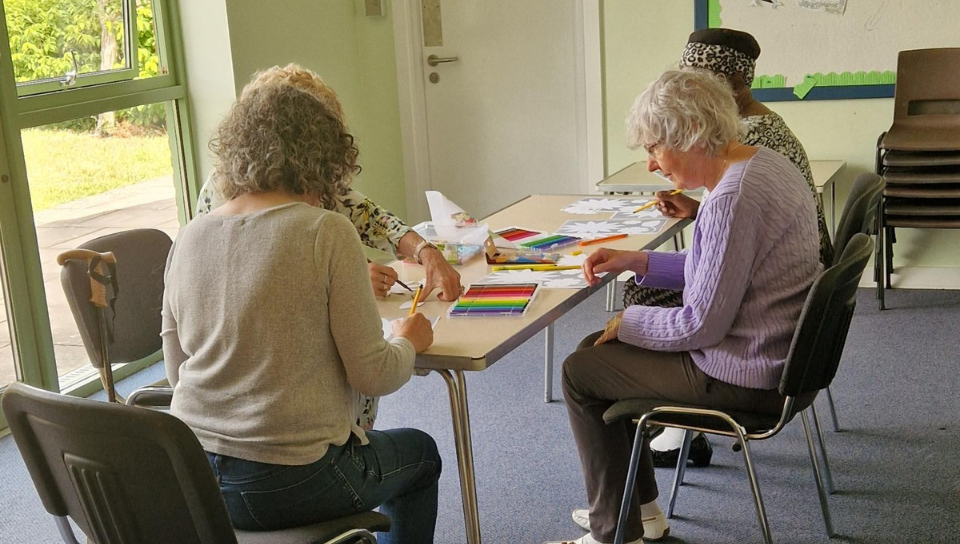 If you missed the Afternoon Tea event, you can still book a free taster session with us where you can try some activities, meet others on a similar journey, and get to know our amazing team.
If you would like to find out how the SGDMC can support you adjust to the changes dementia brings, do give us a call on 07377 197 893 or email winsome@aliveactivities.org. We would love to hear from you!
Fancy finding out more about the benefits of our Dementia Meeting Centres? Read our latest Member Satisfaction Survey and update from Project Manager, Louise, here.