We are so proud to be offering our new Empathy Suit Experience training to anybody working with older people and those living with dementia. Earlier this month, we had the pleasure of welcoming the Alzheimer's Society UX & Web Design team to try out the new experience.
What is The Empathy Suit Experience?
Introducing the Empathy Suit – a suit made up of 13 components which work to inhibit mobility, motor skills, vision, and hearing – giving the wearer a unique sense of how it may feel to be a person living with dementia and older age impairment. Literally "putting them in the shoes," of the people they support.
Set simple, everyday tasks such as moving objects on a table and walking from a to b, attendees take it in turns to try on the suit which mimics Parkinsonian tremors, arthritis, tinnitus, impaired vision, confusion, heaviness and more. Watch the introductory video and see the suit on here:
Training with the Alzheimer's Society
This August, several team members from the UX & Web Design team came into our offices for a bespoke Empathy Suit Experience training day. Setting them tasks to complete, such as walking short distances, reading, and moving objects, the team took it in turns to try on the suit. With their work focussed on the accessibility of the Alzheimer's Society webpage, we also tasked them with navigating their site from the point of view of one of their users who may be living with dementia and older age impairment.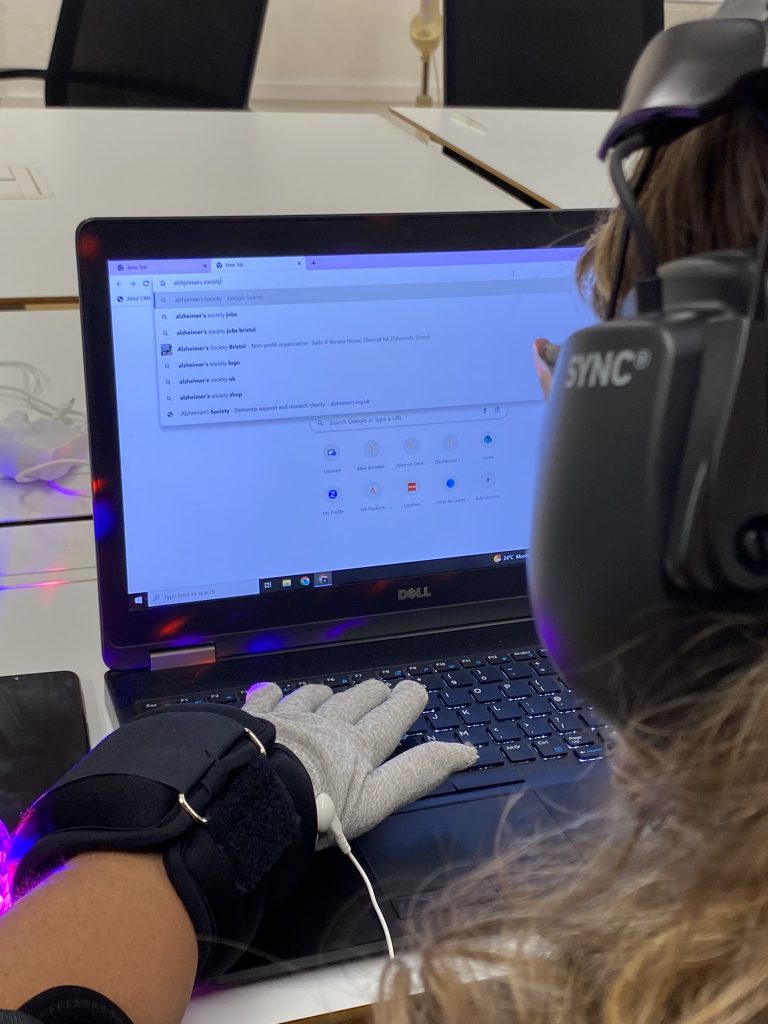 The results were eye-opening, with attendees praising the the suit's ability to restrict movement, sharing that they'd gained not only a greater understanding of dementia, but also of the feedback they'd received from older people using the website. With plans to put their experiences into place, we're honoured to have shared such an emotive experience with everyone. A huge thank you to the Alzheimer's Society for taking part.
I think the suit experience should be mandatory for all care home staff.
Great experience.

ALZHEIMER'S SOCIETY ATTENDEE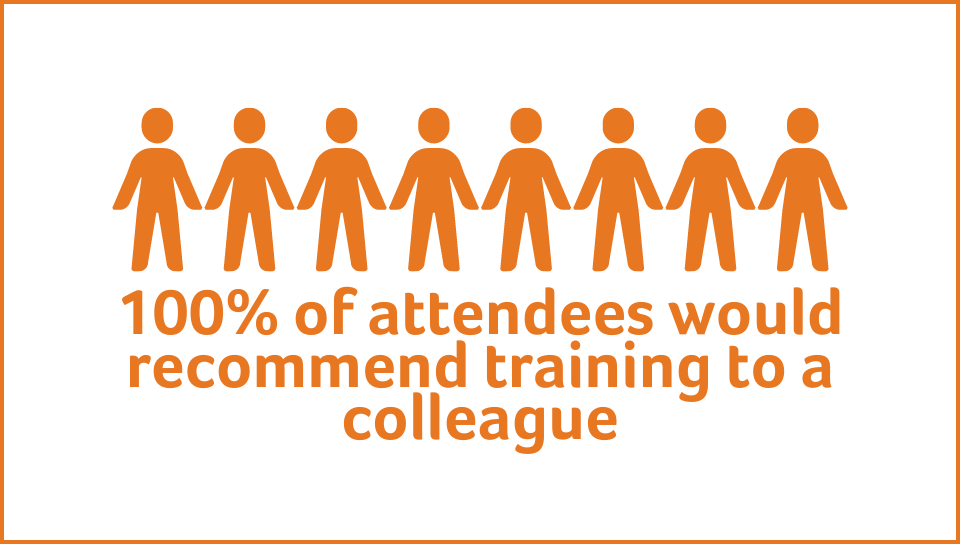 Learn More
Ideal for anybody working with older people, and those living with dementia, including:
Healthcare Sector
Public Services
Retail
Academia
Get in touch today to chat to us about bespoke courses by calling 0117 377 4756 or emailing info@aliveactivities.org. Find out more here.