CQC ratings play a big part in all of our lives. Whether you are trying to improve your rating or hold on to that 'Outstanding', it is a thought consistently at the forefront of our minds. From attracting future residents to reassuring existing families and loved ones; a good CQC rating can play a big part in one's decision to choose a care home.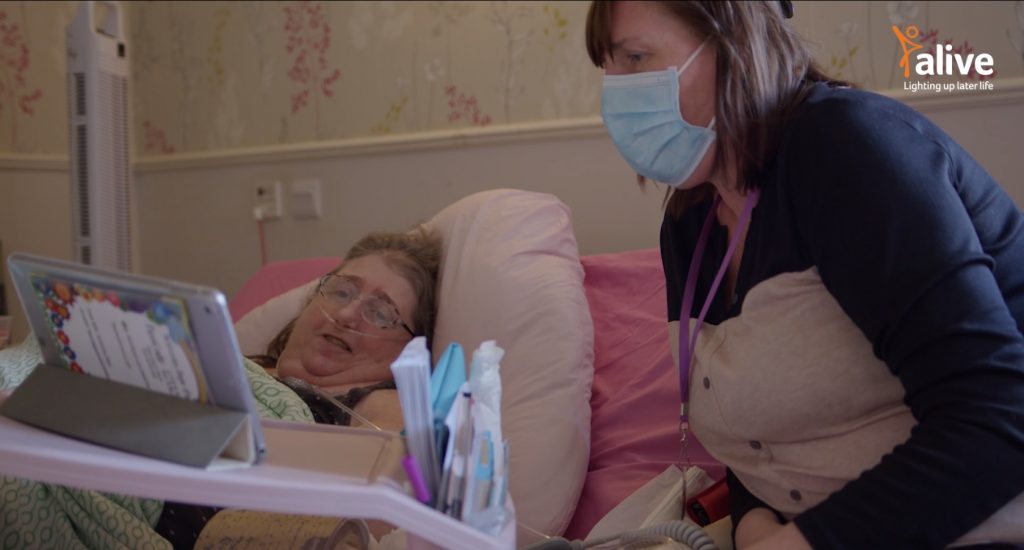 Alive on Demand (AoD) is a dementia-friendly video-streaming platform, with its content informed by years of conversations with older people and their support networks. Each video is supplemented by additional resources to delve deeper into a topic of an individual (or group)'s choosing. Related videos can be signposted to, and there is opportunity to expand learning with facts, quizzes and activities. With over 300 carefully curated and original videos, using life-story work you are likely to find something that will resonate with everybody. Alive go one step further and, with AoD being a collaborative platform, welcome suggestions for future content, feedback if particular content isn't having the desired response, and any other ideas that residents and staff alike would like to see. This collaborative experience really highlights that person-centred approach.
Alive on Demand can showcase home's responsiveness to individual's needs: by demonstrating that staff are taking the time to talk to individuals to discover engaging content that can going to spark conversation and engagement. Utilising digital interventions shows your home is innovative and open to new approaches. Finding ways to incorporate technology into your day-to-day provision puts your practice ahead of the curve, encourages learning and development for all.
Demonstrating the above can contribute to keeping that 'Outstanding' rating or elevate a home from 'RI' to 'Good' or from 'Good' to 'Outstanding'. Being able to show CQC that you have Alive on Demand as a resource is an incredible tool to have ready for those surprise inspections.