With a momentous birthday comes three days of celebration for our Dementia Meeting Centre!
Marking one year of our Meeting Centres opening in Clevedon, Portishead, and Nailsea, we joined together to celebrate in style – with the festivities chosen by our very own members.
---
In Clevedon, Elvis entered the building thanks to the European Elvis Tribute Artist Champion, Emilio Santoro. An open house that saw friends and partners from Alzheimer's Society, Vision North Somerset, Wellspring, and Curo attend, we sang and danced along to all the old classics.
"I can't believe we've been open a whole year," said Anne Ellis, North Somerset's Meeting Centre Manager, "it was great to have such a fun party, all the members were up and dancing and thoroughly enjoying themselves. We're so proud of the centres and how they have grown and supported so many people – Elvis was an amazing way of celebrating our achievements!".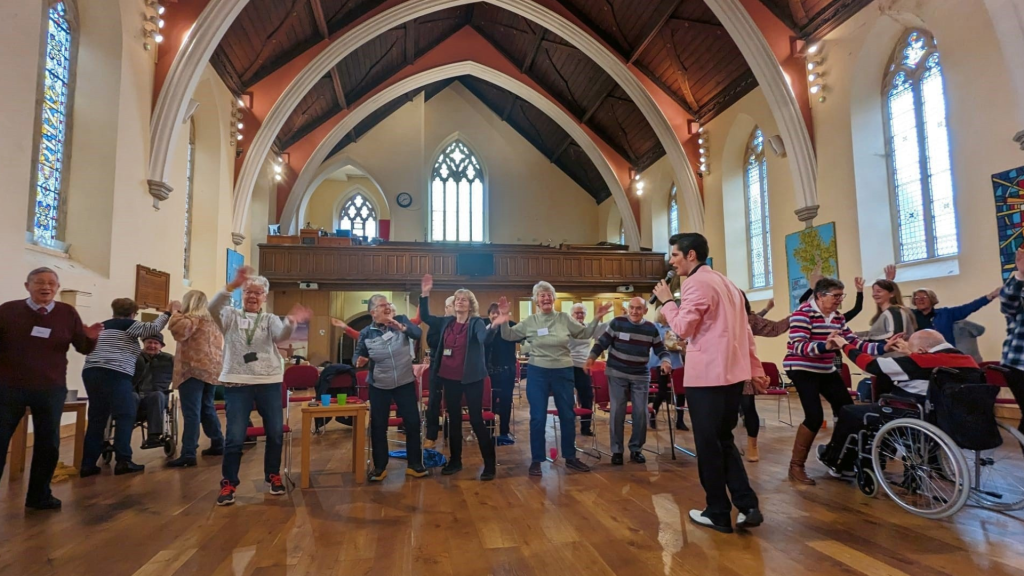 ---
The next day, we set our sights to the skies with a trip to Aerospace Bristol. With several of our members having worked there in their younger years, we exchanged stories and said hello to Concorde before enjoying lunch and a traipse around the museum. The wonderful trip was a 'Gift in Kind' funded by a family who had recently lost their beloved mum, Pat. Her son, John, who came along, said; "It was a fitting tribute to my Mum who had dementia in the last few years of her life and it was wonderful to see the smiles on the faces of members and their carers".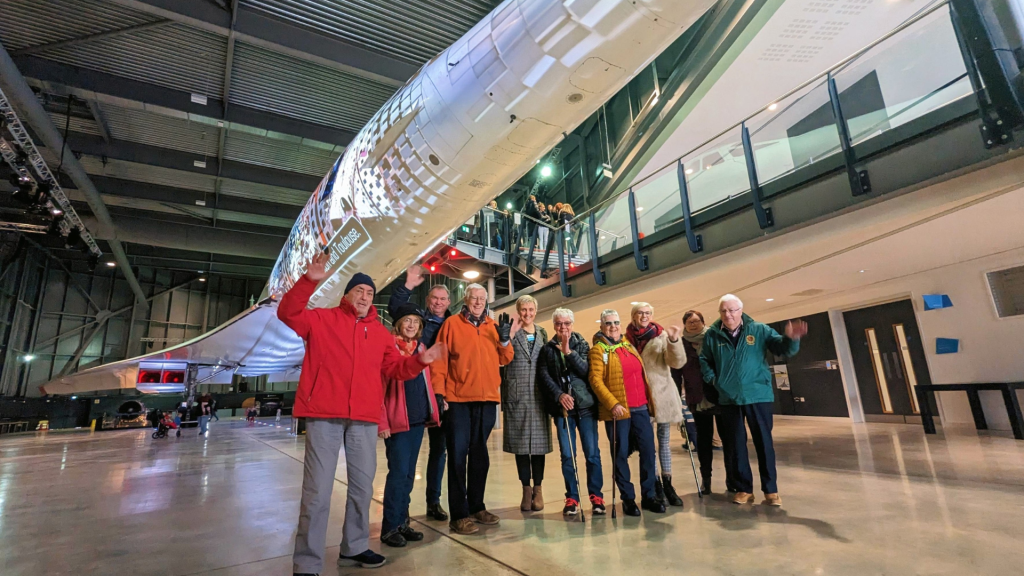 ---
Finishing our celebrations in Nailsea with some delicious fish and chips from Noggin's Old Fish Bar, we were also treated to a show from The Deadbeats – a six-person ukulele group. With the members across all three Centres invited to each day of the celebrations, it was a wonderful opportunity to get together.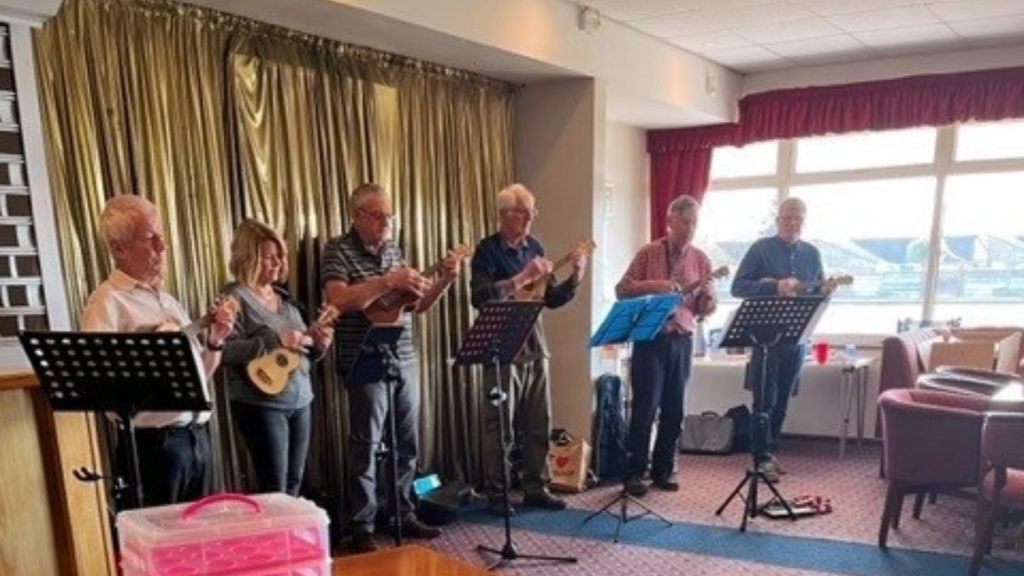 ---
A huge thank you to Emilio Santoro, Aerospace Bristol, Noggin's, The Deadbeats, and the folks at Blue Iris for helping us celebrate in such style. And a special shoutout to Clevedon Lions & Clevedon Inner Wheel whose generous donation paid for our lavish buffet and very own Elvis.
As always, we are hugely grateful to our amazing members, team of volunteers and staff, as well as everybody who has contributed to our Dementia Meeting Centre this past year. Here's to more birthdays to come!