Our fantastic volunteer Lewis has been supporting sessions at our dementia-friendly allotment and community garden at Wellspring Settlement. Here is a little bit about what volunteering with Alive is like for him.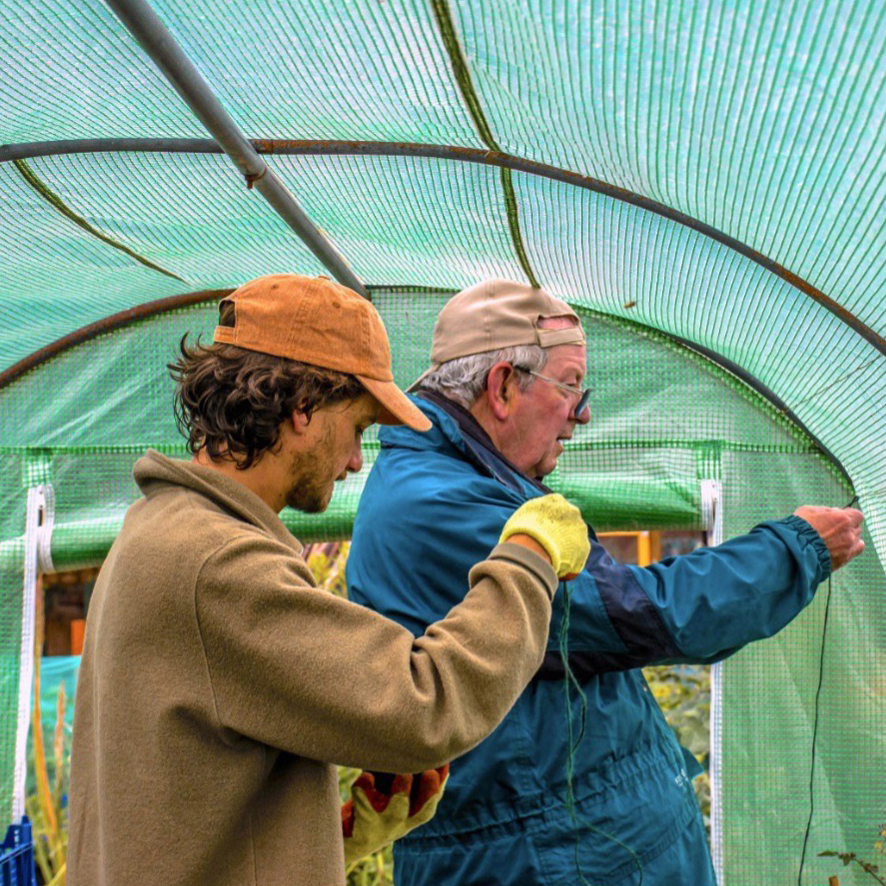 What were your reasons for wanting to volunteer with Alive? What do you like about it?
Lewis: I decided to volunteer with Alive because I wanted to learn more about dementia and the ways in which horticulture can be used to stimulate memory whilst improving mental health and well-being.
I would also like to transition from social research into community development/engagement work so working with Alive has given me the opportunity to better understand this sector and to gain the interpersonal skills necessary to transition to this new role.
I also absolutely love growing and harvesting tasty veg and volunteering with Alive has given me the opportunity to enhance my knowledge of horticulture! (And has provided me with tasty veg samples!)
Is there a favourite memory or story you would like to share?
Lewis: I thoroughly enjoyed working with participant B. I loved hearing her stories from Italy of working on her dad's farm as a child, and I enjoyed observing her relentless work spirit.
Has volunteering with Alive had any impact on your life?
Lewis: Volunteering with Alive has given me an insight not only into the challenges of living with dementia but also the challenges for carers and family members. It has also given me an insight into the health benefits of horticulture. The participants with dementia clearly benefit hugely from the horticulture sessions and it seems to offer carers and family members some much needed relief from their daily care responsibilities (and the opportunity to share their experiences with other carers).
Did you have any reservations or challenges to overcome before you started volunteering with Alive?
Lewis: I had some doubts about my ability to interact effectively with people living with dementia. But with the training and a couple hours of experience it became quite easy. The participants were all very friendly and easy to get along with.
Is there any advice you would give to others that are thinking about volunteering with Alive?
Lewis: Just do it!


Are you interested in joining Lewis as a volunteer with Alive? Please email our Volunteer Coordinator at volunteer@aliveactivities.org or give us a call at 0117 377 4756 for more info and to apply.