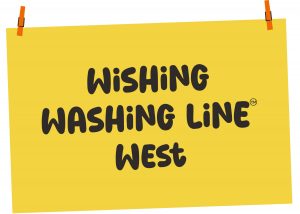 Originally an initiative of FaNs Essex, Wishing Washing LineTM West (previously known as The Bristol Wishing Washing Line) was brought to Bristol through the Making Pals project in 2019. After a 2-year hiatus, the project has resumed with generous funding from the NHS and we are so excited to have it back on board.
The project has extended its catchment area and currently helps grant wishes for older people living in care homes across Bristol, North Somerset and South Gloucestershire. To best incorporate our new coverage areas, we have decided to rebrand as Wishing Washing LineTM West.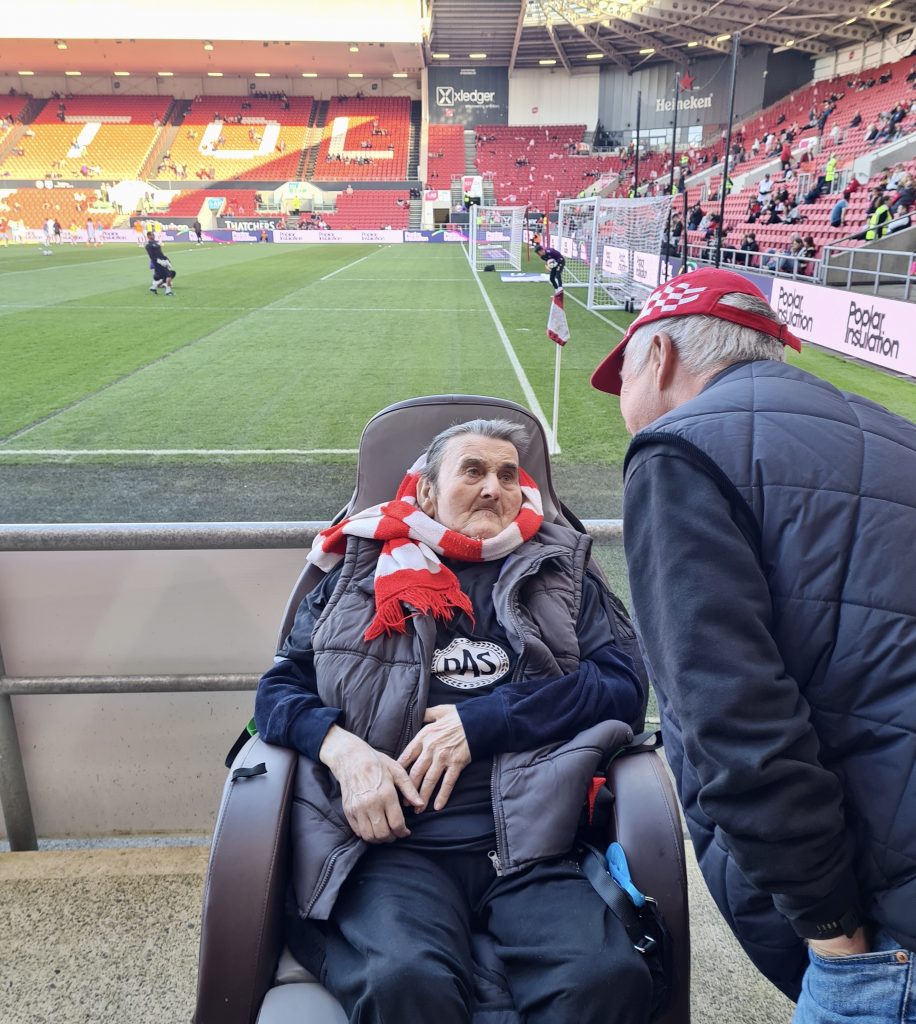 The idea is simple – residents of a Care Home write down a wish they would like granted, on one of our wish forms and we then display these wishes in local community centres, supermarkets, volunteer hubs and online, which are then granted by members of the community.
The idea is to encourage members of the public to read the wishes. If they find a wish they feel they can grant, they contact us and we help start the process of making arrangements for this to take place.
 
Wishes could be as simple as:
"I would like to have tea and cake with someone who lives nearby"
"I would like to visit the arboretum"
"I would like to discuss gardening tips with someone from a different generation" and other simple but meaningful wishes.
Or they can be slightly more elaborate, including these wishes we granted when the project last ran:
"I would like to fly a plane." – Watch | Facebook
"I want to be arrested." – Anne, 104, 'arrested' for being an upstanding citizen – BBC News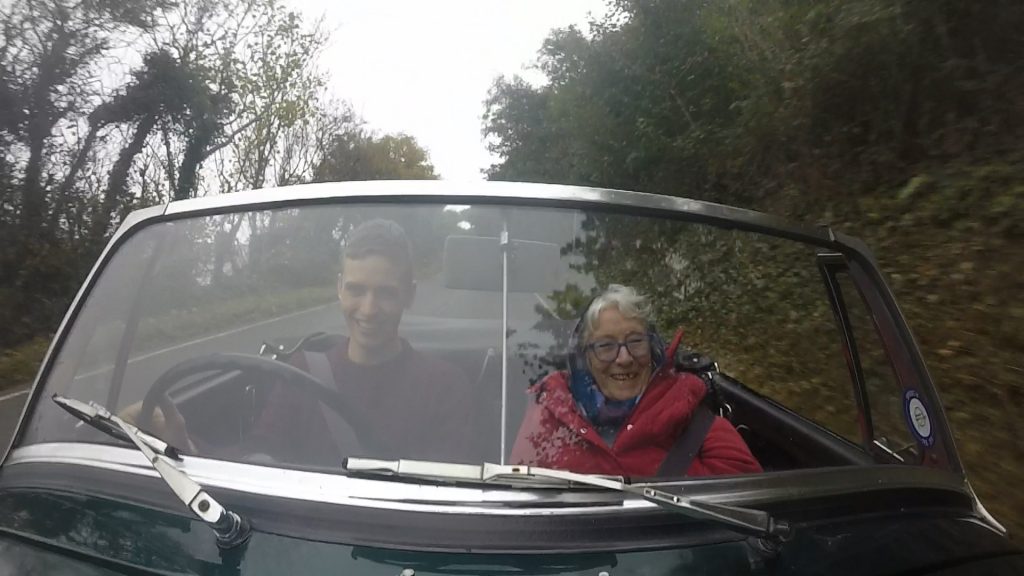 How does it work?

We collect the wishes from residents around care homes in Bristol, North Somerset and South Gloucestershire. Any resident wanting to submit a wish can do so by filling out a form and dropping it into The Wish Box. These boxes are supplied to the home by Alive (we can deliver these to your home), along with a pile of forms for residents to write down their wish on. We then display the wishes with local partners, ready to be granted.


How does it help and what is our vision?
It goes without saying that it has been an undeniably difficult two years for care home staff and residents. Our vision is to help grant the wishes of older people living in care homes across Bristol, South Gloucestershire and North Somerset, no matter how big or small and make them feel a part of the community again. We want people to realise that older people have the same wild and wacky wishes as the rest of us and to change perceptions of life in care homes. Some older people living in care homes may not have easy access to the community, if they are less mobile in their senior years. They also may not receive regular visitors or any visitors at all, so it is wonderful to see their wishes being granted by members of the community who want to volunteer their time. Making small wishes come true is something many people can do. This project aims to support people coming forward to make a big difference to the lives of others living in care homes near them.  
To see more of the wishes we've granted in the past, visit our Facebook page: Wishing Washing Line West
To get your home, community centre, volunteer hub, supermarket etc. involved, or to volunteer for the project, please contact Project Manager Maya, or Volunteer Coordinator Nadja, via email: wishingwashingline@aliveactivities.org or ring 07955 374 632.