Enabling five care homes across North Somerset and South Gloucestershire to host festive celebrations this past Easter, we would like to eggs-tend a huge thank you to our funders #iwill National Lottery Community Fund and Dunhill Medical trust for helping our #OneGoodTurn project's Easter Egg-Stravaganza.
Held on Good Friday, five of our #OneGoodTurn care homes invited young people from the local community for a special day of festive fun. Activities included Easter crafts such as egg-painting and decorating bonnets, an egg and spoon race, an Easter Egg Hunt and even a visit from the Easter Bunny! With meaningful bonds formed over lots of chocolate, it was a fabulous day by all accounts.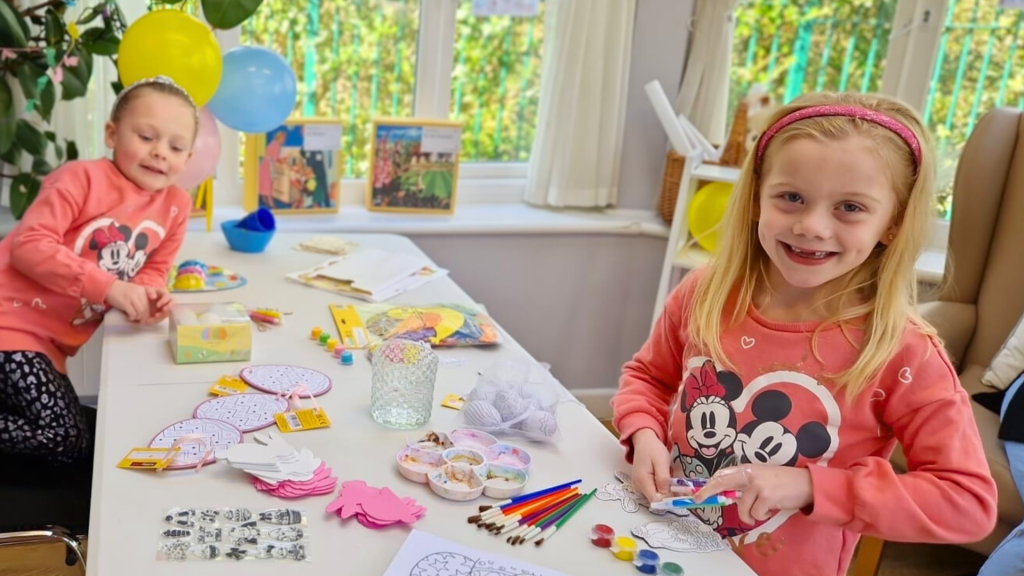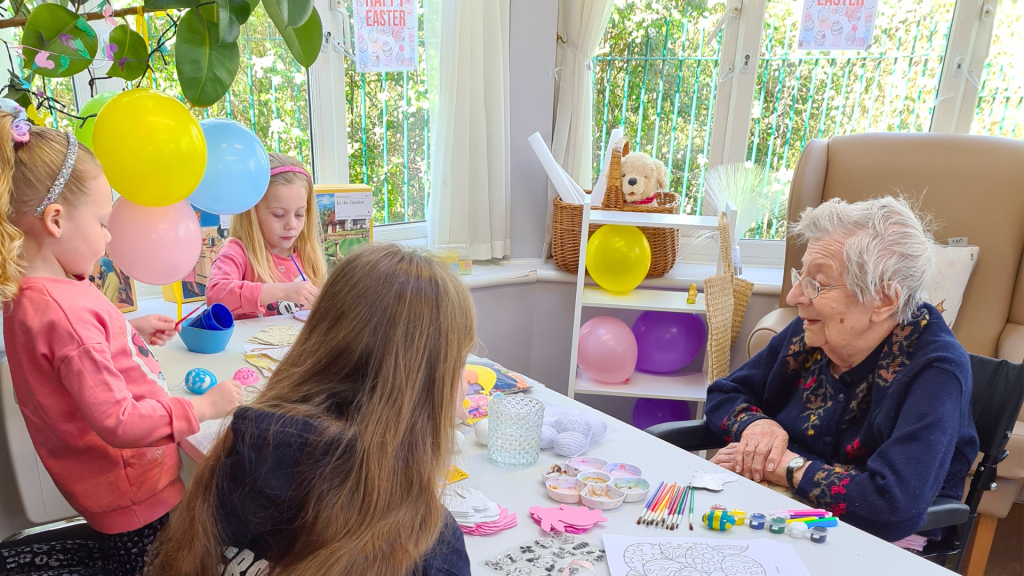 Maria, Activities Coordinator at Robinson House shared, "We really enjoyed putting this event on. It was lovely to see our residents interacting with the children and other family members. Some of our staff came along too which was nice as they got to spend quality time with the residents."
Abbie, Activities Coordinator at Badminton Place, echoed these sentiments and shared that the event at their care home was also a triumph with 25 residents and 40 visitors attending. "It was lovely to be with the children and see them doing the activities together with the residents. It was lovely for the residents to be with friends and family and to meet new people."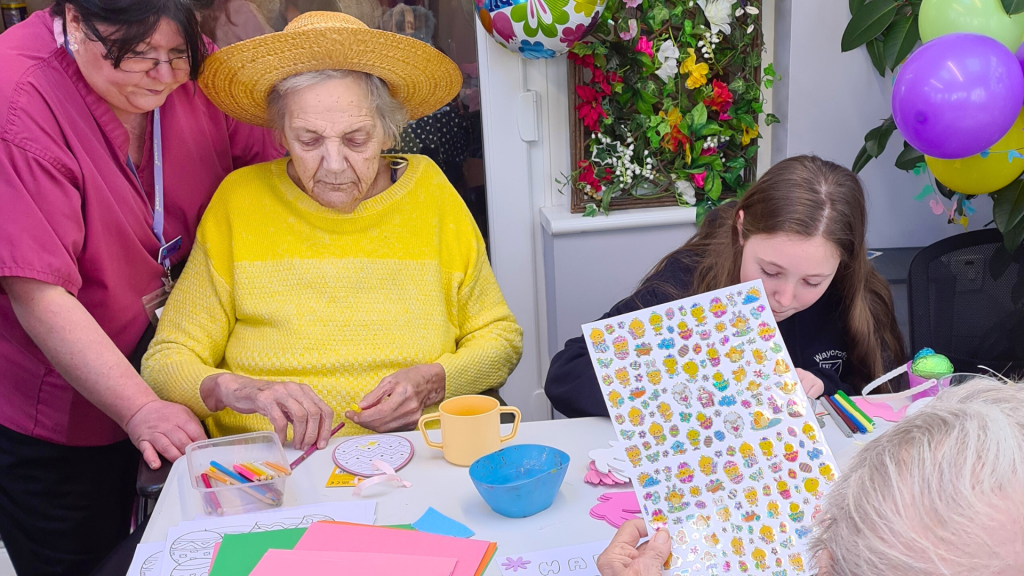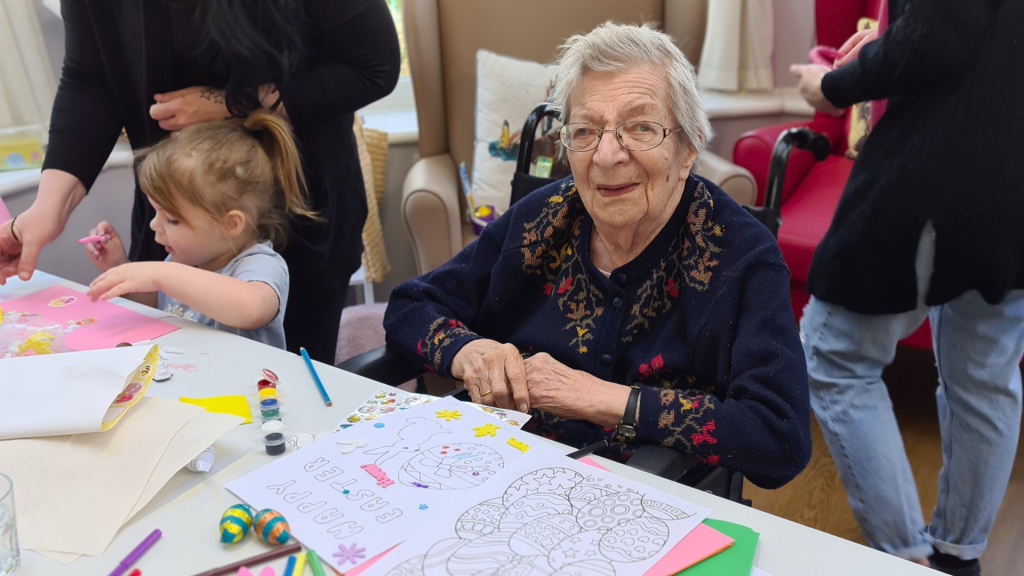 We would like to thank Badminton Place, Bishopsmead Lodge, Robinson House, Blossom Fields and The Grove Care Home for participating and making the day such a success. We're thrilled you all had such a cracking time!