It's one of the busiest times of the year for gardeners. As well as being active in the open air recently, we've also been busy behind the scenes and are happy to announce that we'll be launching two new therapeutic garden initiatives soon. Read on for more about these – as well as the usual updates from our existing gardens.
Wellspring Settlement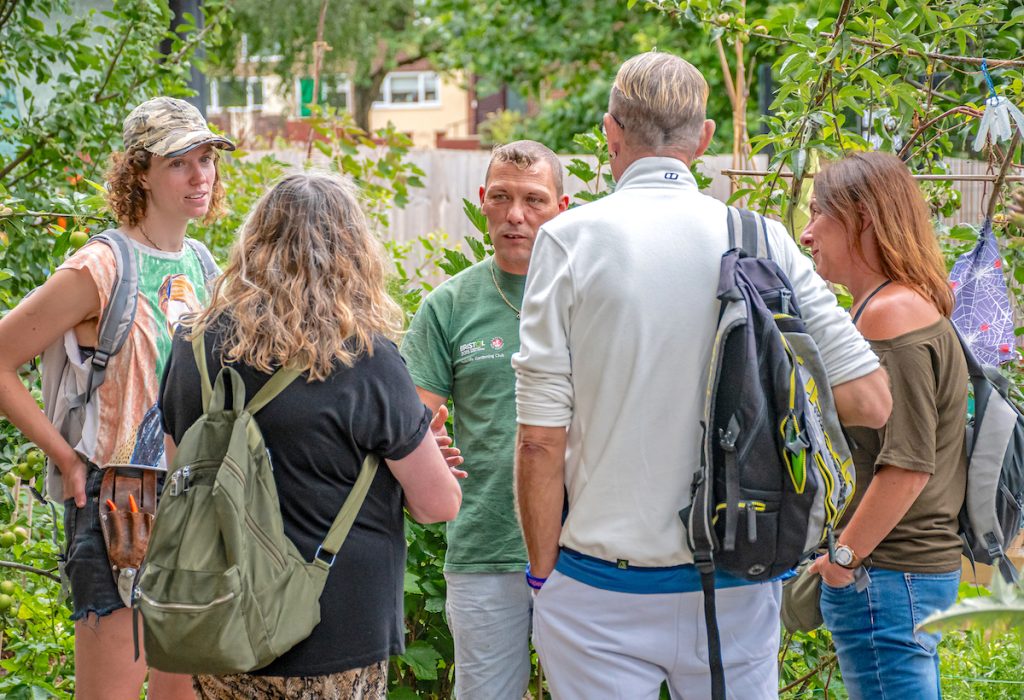 The Alive Wellspring Settlement Community Gardening Group have had a busy season engaging with Avon Wildlife Trust's Nextdoor Nature Officer Tay Aziz. Amongst other things we've done collaboratively, we all went on a beautiful trip to the harbourside to envision a greener future for the area surrounding SS Great Britain.

Tay also recently hosted a fantastic community celebration event in our garden at the Settlement to thank local people for taking action for nature. Search #NextdoorNature on social media to learn more about Tay's work, or visit this link.
Lawrence Weston Community Garden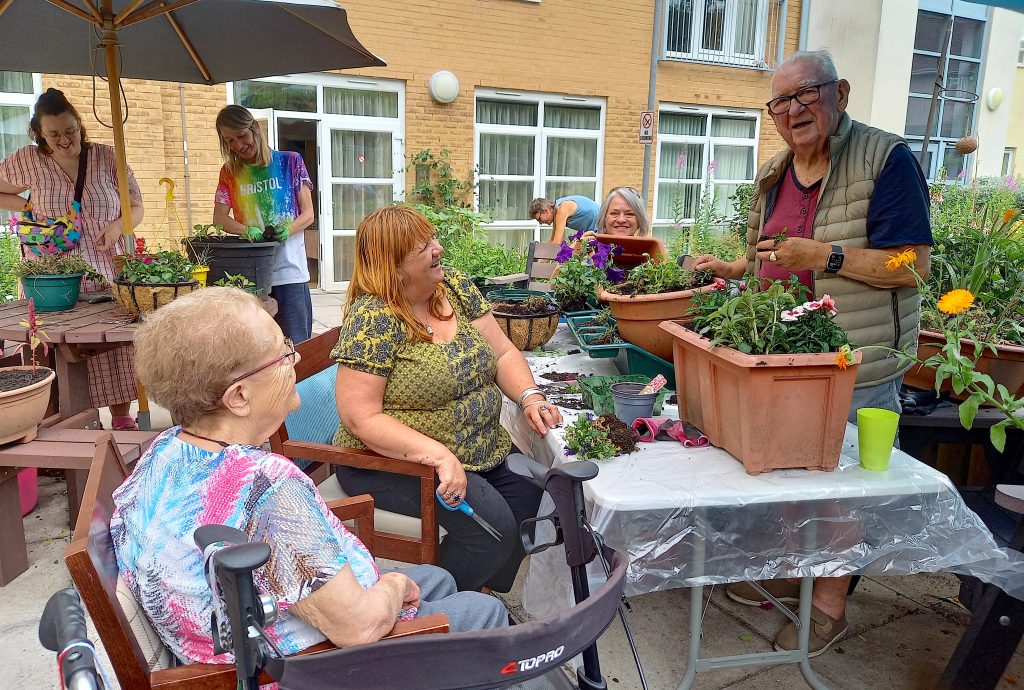 Along with tending their flower beds and veg patches, the Lawrence Weston group have recently said an emotional farewell to Abi, who had been running the group for the last five years. Long-term volunteer Carmel has taken over facilitating sessions and is already doing a great job filling Abi's shoes!

The group has been busy recently, planting up some beautiful terrariums and succulent dry gardens and learning about the flora and fauna of Lawrence Weston Moor.

They also enjoyed a fabulous homemade Strawberry Cream Tea and Elderflower Cordial party to celebrate Carmel's last session as a volunteer. 
Brentry Allotment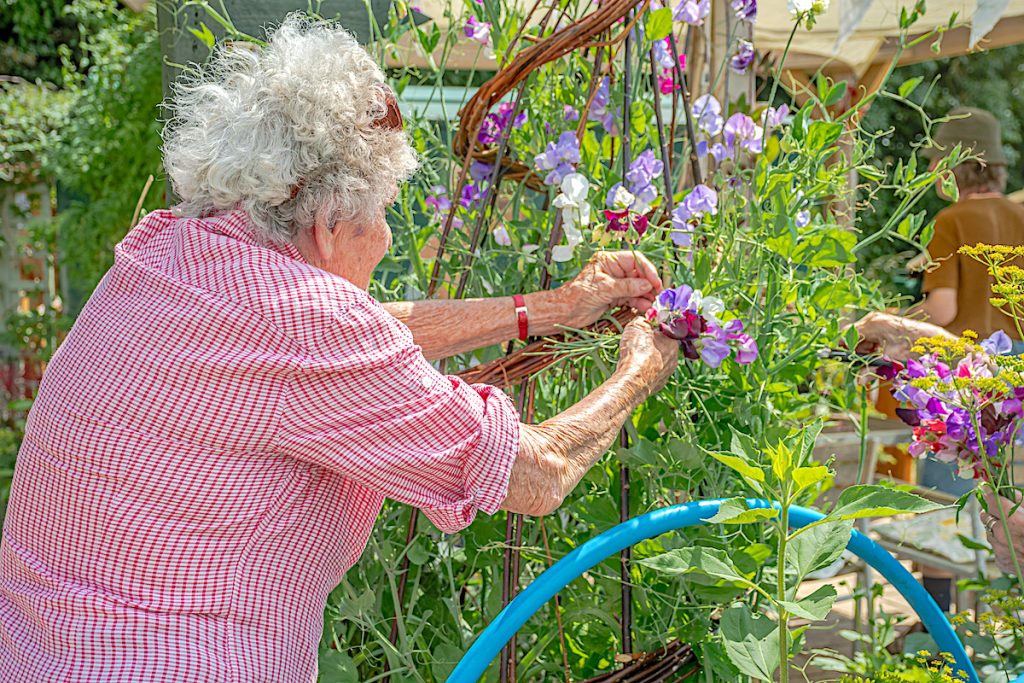 We've been busy at the allotment over the last few months, with our participants creating their usual magic in the garden and some big corporate volunteer days making the place even more accessible and user-friendly.
We've been harvesting lots of sweet peas, cornflowers and veg this year – and have had a bumper harvest of blackcurrants which we'll be making into jam to share soon.
We'd also like to thank everyone who's helped make our allotment more accessible. We now have a dazzling (literally – it's very yellow!) new wheelchair-friendly car park surface and path and three new raised beds!
Two New Ventures from Alive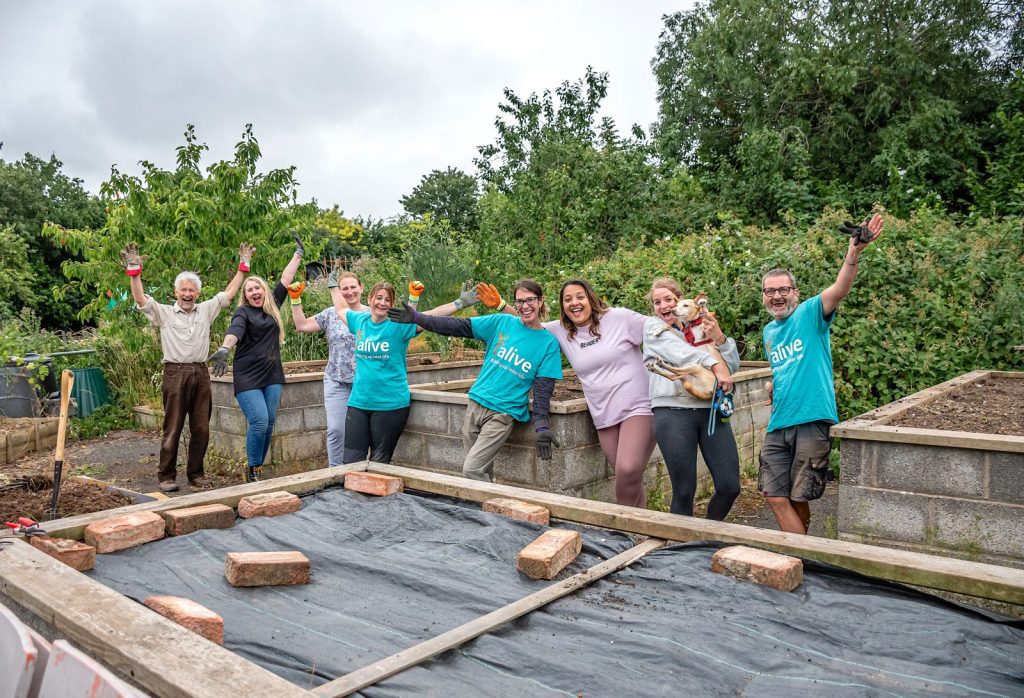 We are thrilled to announce we'll be opening a new dementia-friendly community allotment in South Bristol soon. The plot is at Talbot Road Allotments on the border of Knowle and Brislington, and we're hoping to start sessions there in Spring '24. We were joined by Alive staff recently to begin getting the space shipshape – and to enjoy some fresh air in a beautiful spot surrounded by trees and birdsong.
Before that, though, in September, we will launch a weekly gardening session for patients in the dementia ward at BRI Hospital, which has a beautiful courtyard garden. We will be looking for volunteers to support this central Bristol session, so please let us know if you would like to get involved.
The Hoppiness Project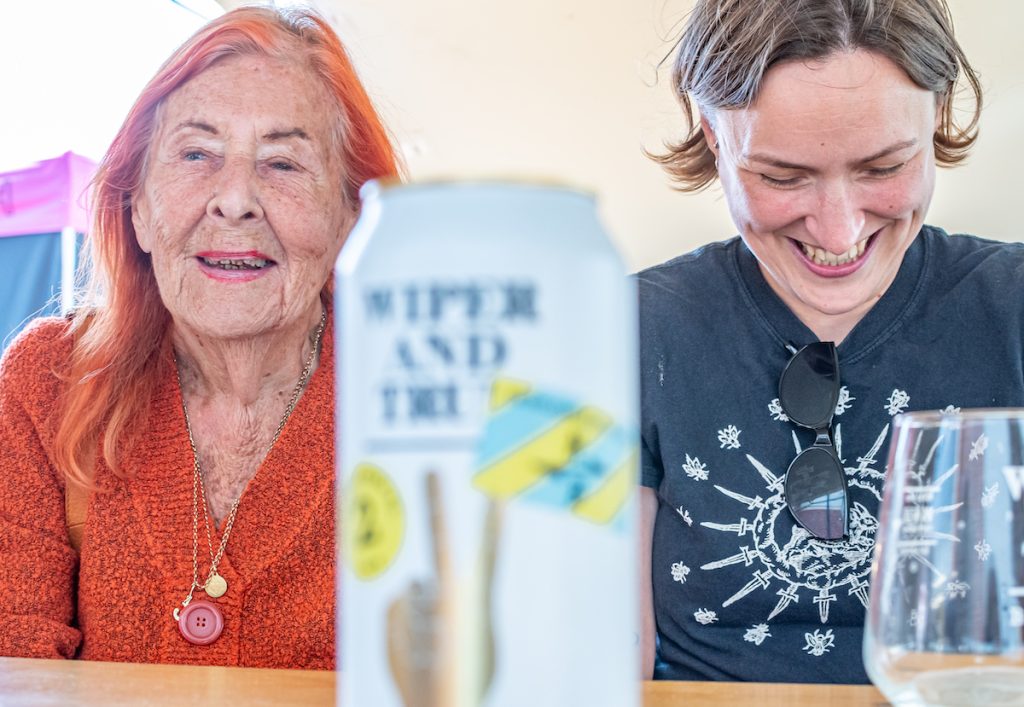 Our project growing hops with Deerhurst Care Home enjoyed a trip to a brewery recently for a tour and to sample some beer.
We want to thank Michael at Wiper and True, who made us feel incredibly welcome at their state-of-the-art brewery, uber-accessible brewery and tap room in Old Market.
Michael gave us a brewery tour and then let us sample some of their beers.
Meanwhile, the hop plant is growing well, and we look forward to harvesting the cones soon!
---
Visit the community gardens page on our website for more info about all our existing, green-fingered projects.
Don't forget you can keep up with all the latest from our gardening team via their social media channels. We're @ALIVEgardening everywhere.