---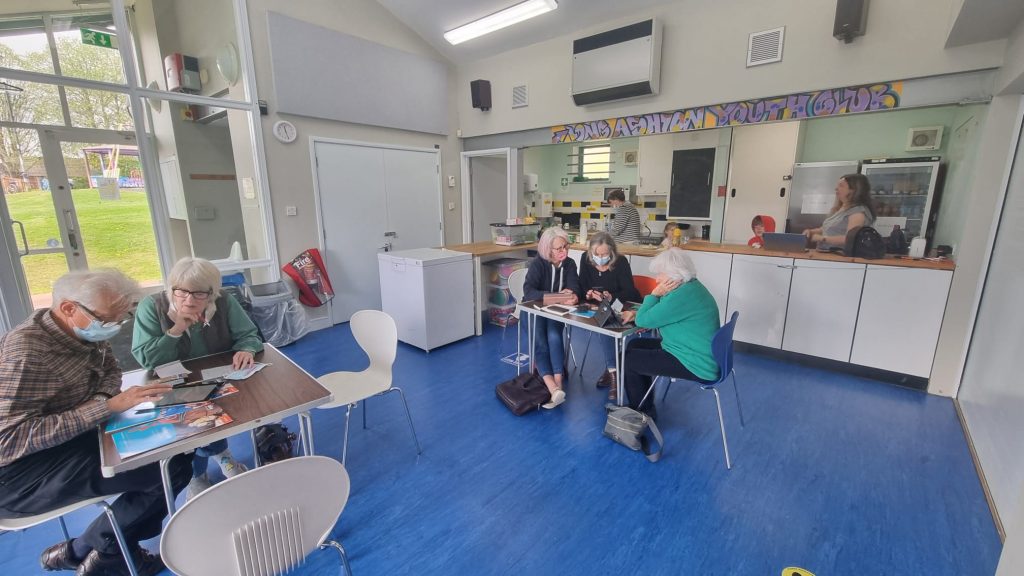 Tea And Tech has been roving around North Somerset this year, setting up in village halls and running drop-in sessions for older people to help them with their tech. Over a cup of tea, people have been able to ask questions about how to use their smart phone, what to do with their tablet and how to open an account with the council.
Staff and local volunteers have provided patient assistance, advice and guidance to help people stay well informed, connected and in control of their lives using modern computer technology. At 11 different locations we have had over 200 visits, enjoyed conversations over tea and cakes, caught up with friends and made new connections and handed out our bespoke "How To" guides, which are also available on our website: Access our resource library – Alive Activities
Working alongside the West Of England Rural Network (WERN), we will be running new sessions in Abbots Leigh and Locking over the summer, as well as the ongoing ones in places such as Portishead, Banwell and Long Ashton. If you want to know about the sessions, please contact Alive on techtoconnect@aliveactivities.org or phone us on 0117 377 4756.