Help us provide digital inclusion for older people in North Somerset.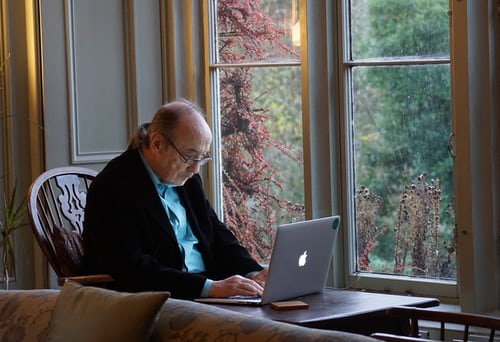 Alive are looking to engage domiciliary carers, activities coordinators and support group coordinators in helping deliver tech training to the older people they care for. If you fit into one of these roles, we would very much appreciate your insights.  

Would you like to be able to assist your clients with using common online services, to help them learn a new skill and feel more connected in this digital age? Imagine how empowering it will feel for them to be able to independently stay in touch with their loved ones on Facetime, Facebook Messenger and Zoom, to be able to order prescriptions, book tickets and feel entertained and connected over the internet. This connectivity will help them feel more engaged and confident, thereby improving their overall wellbeing.  
Our new project, Tech to Connect promises to offer this support. Across North Somerset, we aim to support older people to stay in touch, access the NHS and get informed using smartphones, laptops or tablets.  Here at Alive Activities, we have a 10-year track record of devising and delivering innovative and creative activities for care home residents and training for the staff who support them. Funded by a North Somerset Community Partnership Grant, we are now planning to help older people across North Somerset to stay in touch with each other, their families and friends, using technology.  
The first part of our project aims to train staff who already work with older people, in residential care, supported accommodation and in their own homes, so that they can help their clients. This free training will be delivered online/live streamed by a tech support specialist.  
The second part will come later in the year when we reach out to carers and older people themselves, possibly in person (COVID permitting), to take this training directly to older people who would like to get online.  

If you are a professional with experience of working with older people or are a main carer for an older person and understands their needs and are looking to engage them in this meaningful activity, we would appreciate your participation in our short survey, linked below. 

The results will guide us in devising the personalised training sessions and materials. 
If you find this is something you are interested in getting involved with, we are also looking for participants to consult in greater depth over the phone or via zoom. This consultation offers you the opportunity to tell us what training will be most useful for you to support your residents and clients to use IT successfully and see the benefits. 
For more information or to organise a participant interview, please contact us on Info@aliveactivities.org or on 0117 377 4756
Thank you for your help and support in advance!