A dementia-friendly, interactive video-streaming platform with over 300 original videos; designed to spark conversation and evoke memories.
Enjoy additional resources, including quizzes and crafts, to complement each video and provide further engagement on your choice of topic.


Who's behind Alive on Demand?
Alive have been improving later life by providing engaging activities, connecting communities and training carers for well over a decade. Take a look at some of these heart-warming moments:

Why Alive on Demand?
Alive on Demand could help improve your CQC rating…
Alive on Demand can showcase home's responsiveness to individual's needs: by demonstrating that staff are taking the time to talk to individuals to discover engaging content that can spark conversation and engagement. Utilising digital interventions shows your home is innovative and open to new approaches. Finding ways to incorporate technology into your day-to-day provision puts your practice ahead of the curve, encourages learning and development for all. Find out more here.

What is Alive on Demand?
"An activities expert in your back pocket"
The conversations we have, with older people we work with, inform the original videos that we make. Through Alive's extensive face-to-face programme, we have an open dialogue with our audience to find out what they really want to see and how we can best support care partners. Meaning that our work will always be responsive and meet the needs of our audience.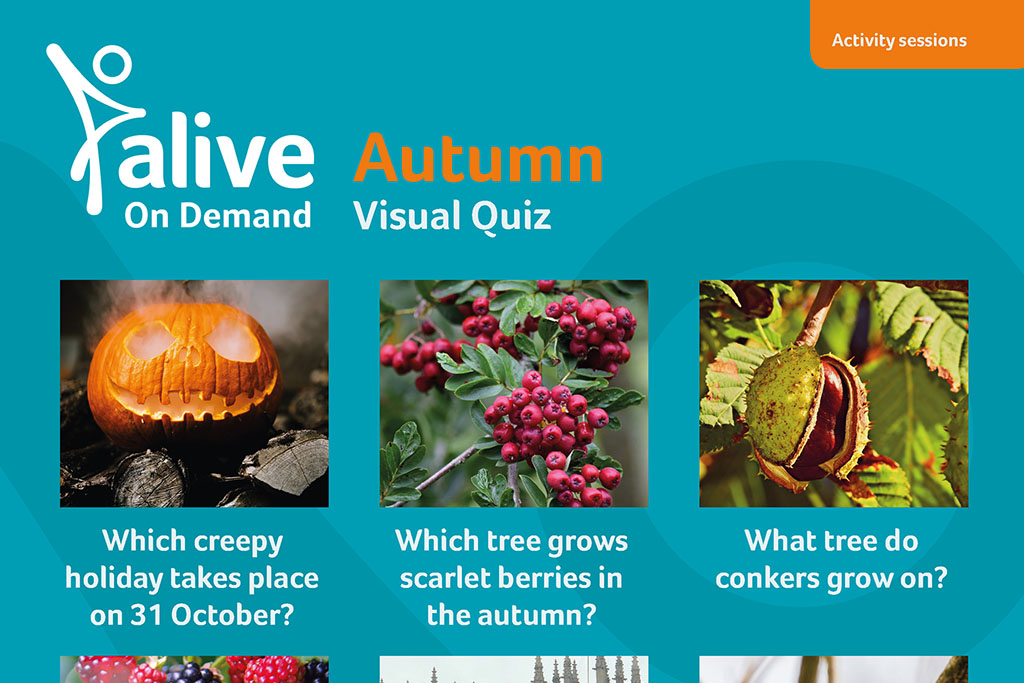 Further Activity Resources
Each video is complemented by additional resources; including quizzes and crafts.
Delve deeper into favourite topics and further engage.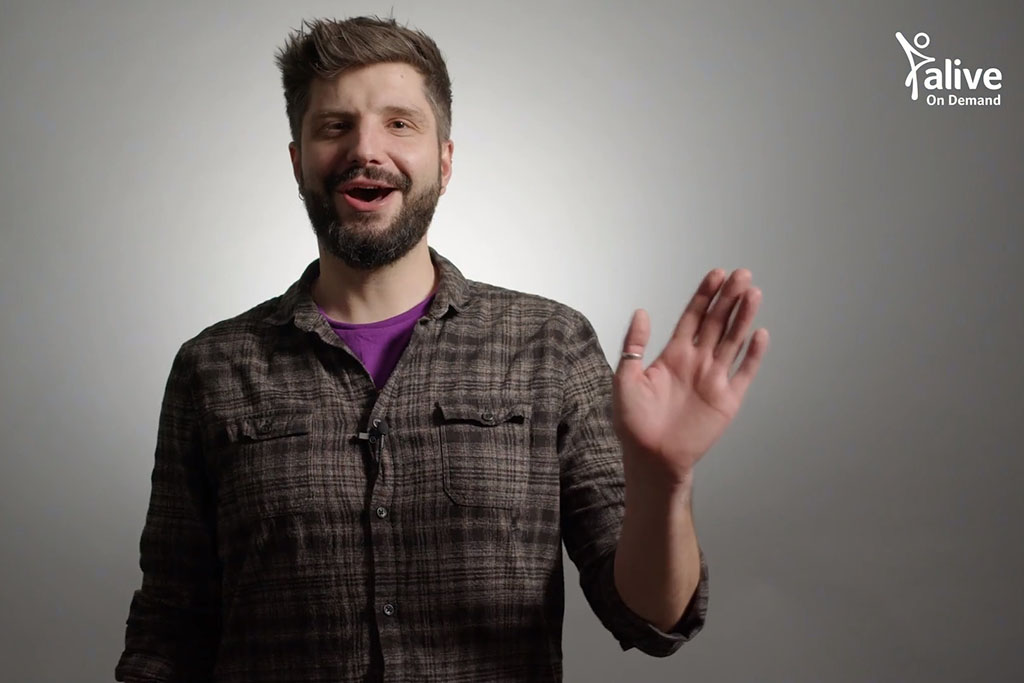 Ongoing support
Alive's friendly team love to hear from you. They provide onboarding on account setup and offer ongoing tech and activity support.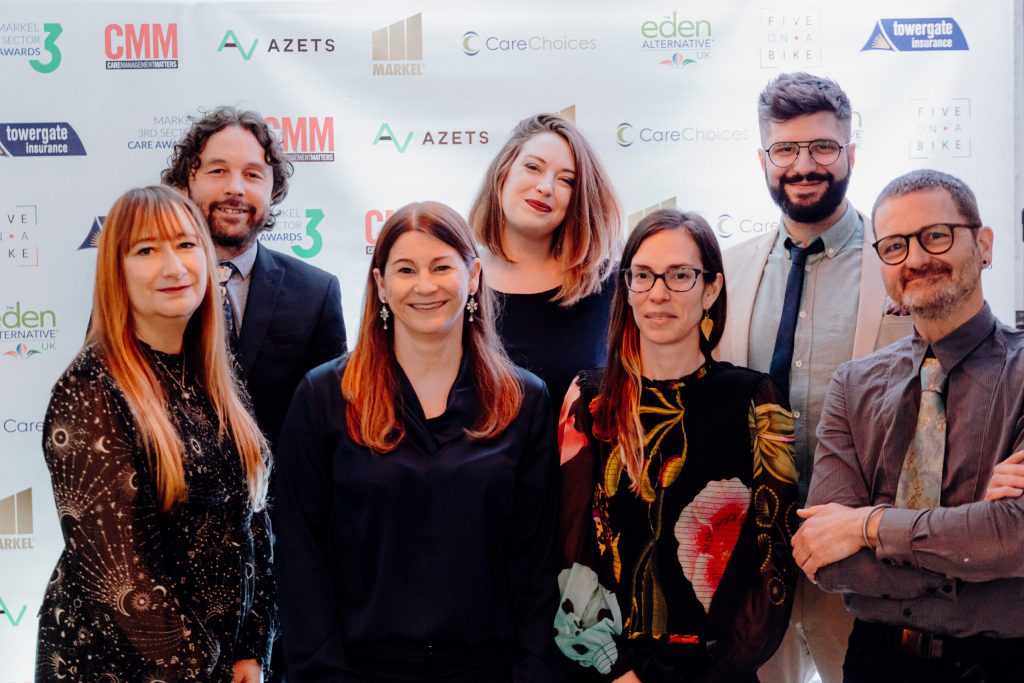 Award-Winning
Winner of the 'Technology' award at 2022 Markel 3rd Sector Care Awards.


Key features:
Easy to use
Ever-expanding video library
Great for group and 1-2-1 activity
Able to download videos to view offline, through the app
Use on up to 5 devices at one time – Simultaneously carry out group activity in the lounge and 1-2-1's in rooms
Supporting activity material, including quizzes – no need to be trained in activity/wellbeing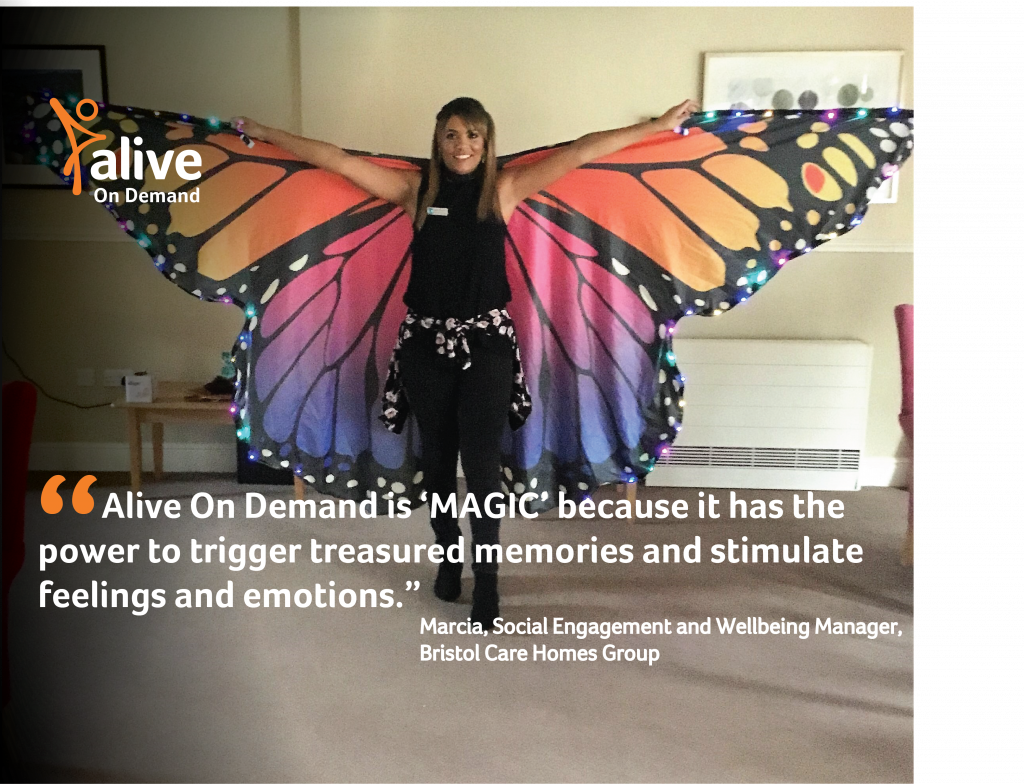 Please click here to book a demo of the platform. If you have any further questions or feedback, please get in touch with a member of the team on aod@aliveactivities.org or call 0117 377 4756.