Alive are delighted to be able to support people, in the community of Lawrence Weston, to get growing again!
We will soon restart Therapeutic Horticulture sessions at Blaise Weston Court with members of the Lawrence Weston Community Gardening Group.
For the past few years we have met weekly at Blaise Weston Court, and since having to suspend the sessions, the group members have been desperate to get stuck in again! From October members will be supported in 121 sessions tailored to their interests and capacities; with bitesize activities such as sowing seeds, pruning shrubs, making bird feeders and tending to our vegetable gardens.
Over lockdown many elderly people have become further isolated from family and friends, as well as the outside world. We will help reconnect people, both socially and with nature, chatting and reminiscing, growing plants and watching birds and wildlife in the grounds.
Socially distanced Covid safe sessions will run every Wednesday come rain or shine, taking shelter in the centre's memory room in poor weather, offering a choice of mobile or seated sensory activities.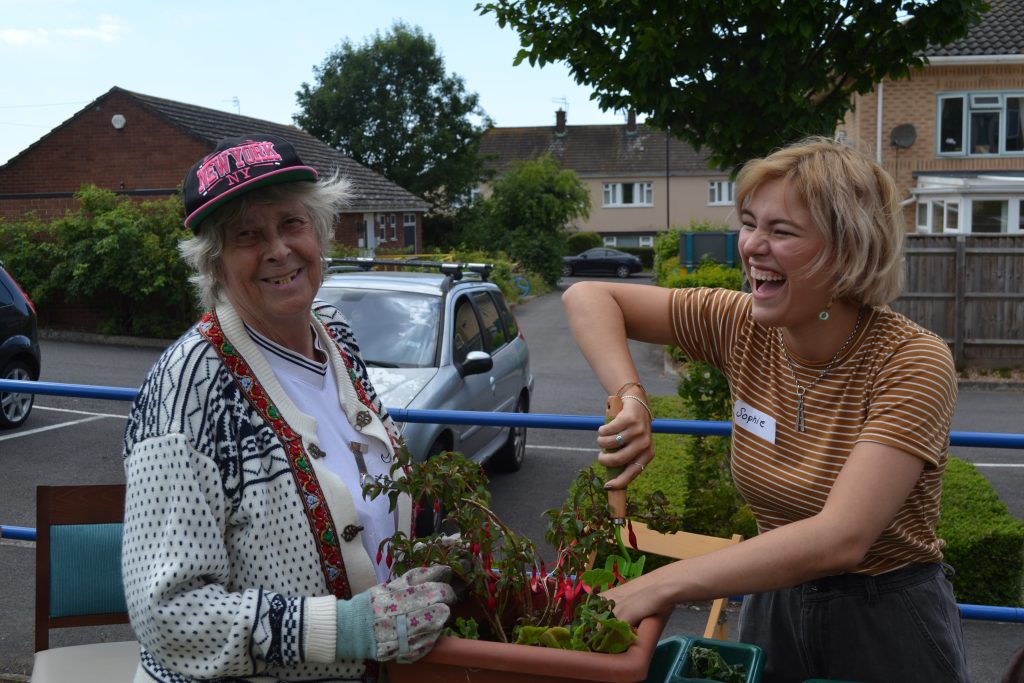 We hope to be able to open this up to the public eventually and are working hard on making it safe and sticking to COVID-19 Government Guidelines.
If you would like to register interest for when this does open up you can contact Alive on 0117 377 4756 or info@activities.org.